Items tagged with: ownCloud
---
Moin, Ohr wollt auch endlich mal von Google wegkommen? Hier ein weiterer guter Einstieg.
---
Nextcloud is by far the easiest way to get a complete, 100% open source, fully self-hosted solution that can replace Office 365 or Google Apps.
ffice365_Google_Apps_and_others_hd.mp4" target="_blank">https://cdn.media.ccc.de/events/osc/2019/h264-hd/osc19-2219-eng-What_can_you_do_with_a_self-hosted_alternative_t
ffice365_Google_Apps_and_others_hd.mp4
#
googlefree
#
googlefrei
#
opensource
#
nextcloud
#
owncloud
#
linux
---
---
---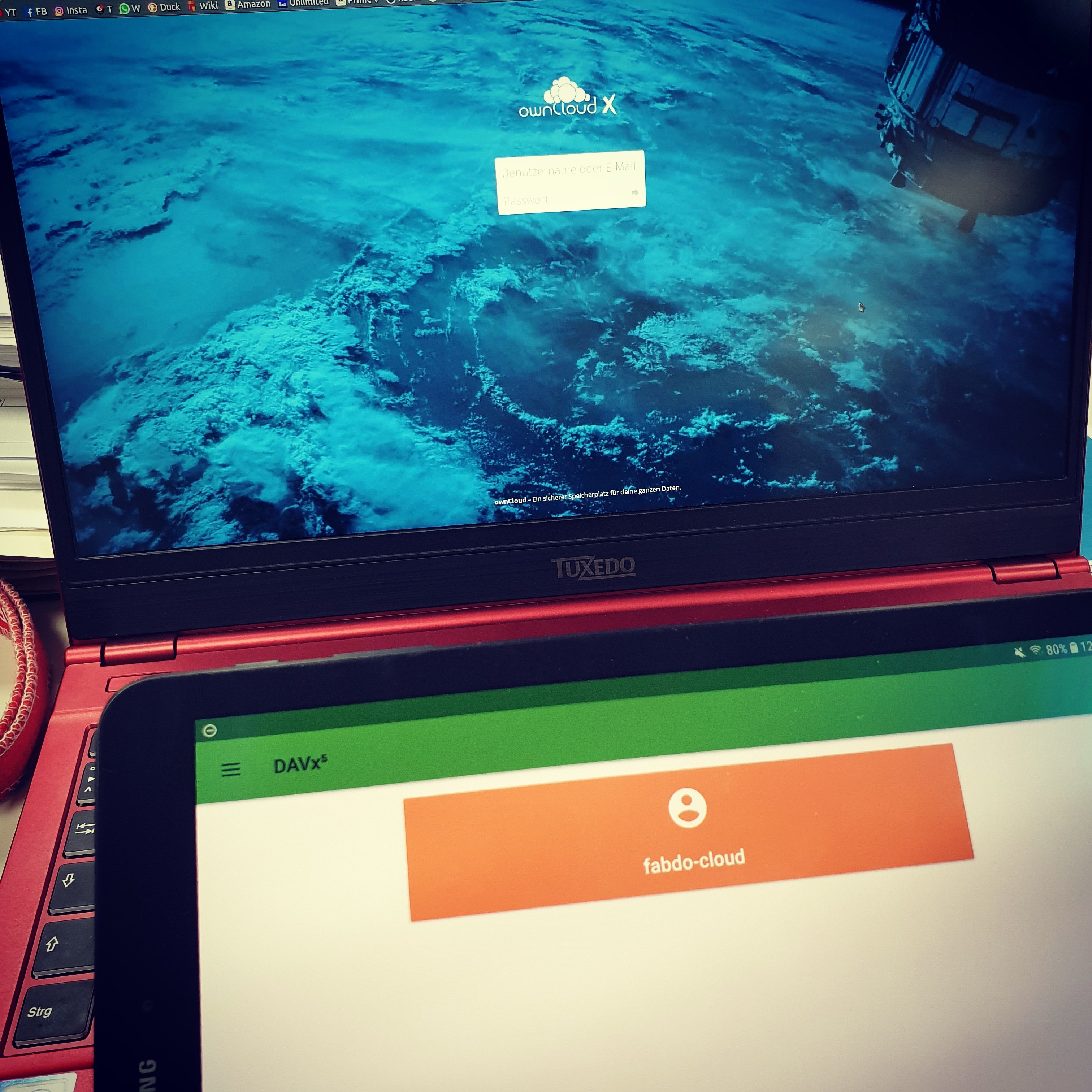 Wieder mal eine eigene owncloud frisch aufgesetzt. Damit können dann sämtliche Kalenderdaten und Kontakte über alle Familiengeräte synchronisiert werden mit PCs & Thunderbird und unsere Smartphones & aCalendar+ 🤓👍🏻💻🗓 #
owncloud
#
webdav
#
caldav
#
carddav
#
thunderbird
#
lightning
#
android
#
acalendar
#
davx5
---
Auf den #
clt2019
haben wir unseren Online Office Server vorgestellt: die #
Collabora
Online Development Edition CODE.
Sie kann zum Beispiel zusammen mit #
nextcloud
oder #
owncloud
genutzt werden.
Der Dienst wird von #
Hostsharing
betreut. Einfach die Service-Adresse in die Nextcloud Konfiguration eintragen und los geht's.
https://www.hostsharing.net/features/online-office-server/