Items tagged with: oceans
---
RT @IPCC_CH
Reminder to journalists!
Information on how to schedule interviews with authors of the #
IPCC
Special Report on the Ocean and Cryosphere in a Changing Climate #
SROCC
on 25 September.
https://www.ipcc.ch/2019/09/04/srocc-interviews-p51/
#
Climatechange
#
globalgoals
#
oceans
---
---
How the Amazon forest regulates #
climate
The #
Amazon
#
forest
is the world's largest #
tropical
forest.No other place in the planet has more #
animal
and #
plant
#
diversity
.
Around 20% of all #
freshwater
in the planet discharges into the #
oceans
through the Amazon river. The thick #
vegetation
of the region is critical to retain all this water here.
http://climatetracker.org/how-the-amazon-forest-regulates-climate/
#
ClimateBreakdown
---
The largest accidental oil spill in history began in the Gulf of Mexico on April 20, 2010 - the Deepwater Horizon oil spill . Some 134 million gallons of oil were released and about 2,100 km of the U.S. Gulf Coast from Texas to Florida were coated with oil (Some sources suggest that the amount of oil released was much higher). It later emerged through documents released by Wikileaks that a similar incident had occurred on a BP-owned rig in the Caspian Sea in September 2008.⠀
.⠀
Thousands of birds, mammals, and sea turtles were plastered with leaked oil. A 2013 study of living dolphins in Barataria Bay, found that roughly half were extremely sick; many suffered from lung and adrenal disorders known to be linked to oil exposure. Some 1,400 whales and dolphins had been found stranded by the end of 2015. Though the number of dead animals had begun to taper off, substantial decreases in dolphin fertility persisted.⠀
Birds were particularly vulnerable to the oil's effects, and many perished—from ingesting oil as they tried to clean themselves or because the substance interfered with their ability to regulate their body temperatures.⠀
By late 2012 some 1,700 turtles had been found dead. It was estimated that up to 65,000 imperiled turtles had died during 2010 alone, mostly as a result of oil contamination. It was also estimated that some 300,000 turtles, some of which were originally from breeding populations in other parts of the world, were in the region of the spill when it occurred, leading scientists to point out the global impacts of the disaster.⠀
The larvae of commercially important fish species, including tuna, likely developed heart defects after exposure to polycyclic aromatic hydrocarbons (PAHs) from the oil. (britannica)⠀
.⠀
The list ist way too long, our pain is endless.⠀
.⠀
•••••••••••••••••••••••••••••••••••••••••••⠀
🐼 Join the resilience @los.panditos⠀
•••••••••••••••••••••••••••••••••••••••••••⠀
.⠀
#
earth
#
ecology
#
plasticfree
#
climatechange
#
earth emotions
#
earthawesome
#
earthfocus
#
oceanlife
#
oceandrive
#
oceanlover
#
oceans
#
animallovers
#
animallover
#
savetheworld
#
ecologia
#
sea
#
fridaysforfuture
#
zerowaste
#
fridayforfuture
#
wwf
---
Drinks bottles now biggest plastic menace for waterways – report
https://www.theguardian.com/environment/2019/apr/08/drinks-bottles-now-biggest-plastic-menace-for-waterways-report
#
Plastics
#
Pollution
#
Rivers
#
Oceans
#
UKnews
#
Europe
#
Environment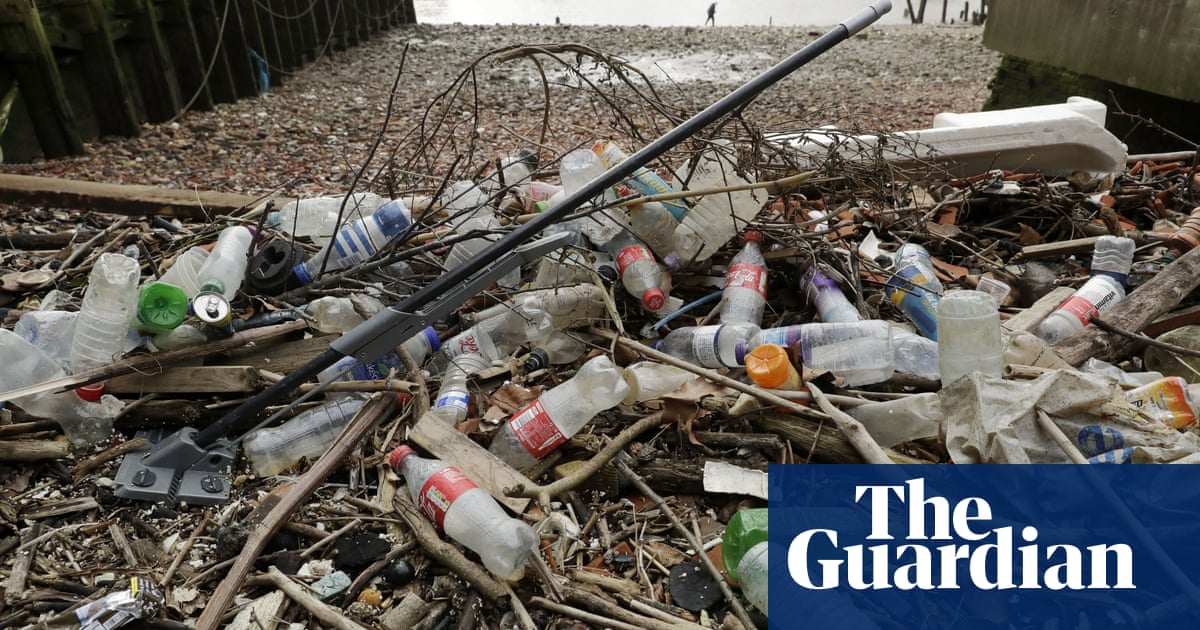 Plastic bags only 1% of plastic in freshwater after sustained efforts to reduce their use
www.theguardian.com
---
Les bouleversements climatiques menacent plus que jamais les océans, prévient l'ONU
Les océans, qui absorbent plus de 90 % de la « chaleur excessive » générée par l'activité humaine, continuent aussi de prendre du volume, un phénomène qu'on appelle l'expansion thermique, et qui contribue à l'augmentation du niveau des océans.
Par ailleurs, l'ONU constate que les « extrêmes climatiques » menacent de provoquer des reculs importants en matière de « sécurité alimentaire » dans le monde. On rappelle ainsi des données de 2017 qui indiquent que le nombre d'humains sous-alimentés a atteint 821 millions de personnes, un chiffre en hausse notamment imputable aux sécheresses provoquées par des événements climatiques extrêmes.
https://www.ledevoir.com/societe/environnement/550888/les-bouleversements-climatiques-menacent-plus-que-jamais-les-oceans-previent-l-onu?utm_source=feedburner&utm_medium=feed&utm_campaign=Feed%3A+fluxdudevoir+%28Le+fil+de+presse+du+Devoir%29
#
environnement
#
climat
#
océans
#
écologie