Items tagged with: cryptocolonialism
---
@
(((Till)))
Do you mean, they want to prove, that they personally are superior (I don't have to prove that anymore, I already have a certificate that says so) or do you mean, they want to prove the superiority of Germans in general (I don't believe that. social Darwinism is just a shitload of brainfuck to justify things, that are not believably justifiable otherwise)?
They want to prove, that they personally are superior.
They do not try to prove the superiority of Germans in general - because it is forbidden after WWII (after failed attempt of invasion of USSR).
It should also be taken into account that British aristocrats (as well as most other Western aristocrats of current time) are German feudals.
The name was changed from Saxe-Coburg and Gotha to the English Windsor (from Windsor Castle[1]) in 1917

ivan zlax
wrote the following
post
Fri, 11 Oct 2019 18:44:22 +0300
In 1940, the Germans occupied British territory in Europe - the Channel Islands off the coast of France. And...
During the occupation, not a single shot was fired - there were not a single guerrilla on the islands for 66 thousand Englishmen. Not a single German soldier was killed or even wounded.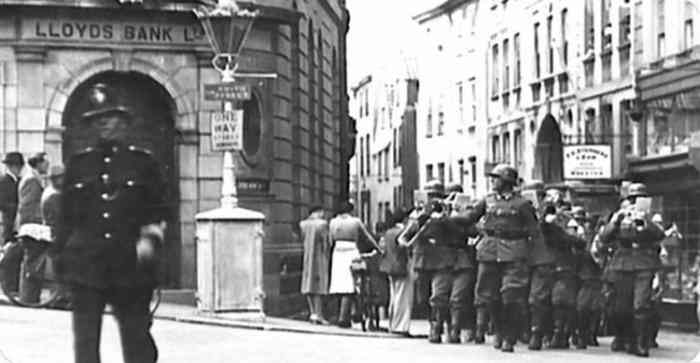 В 1940 году немцы оккупировали британскую территорию в Европе — Нормандские острова у побережья Франции. И...
За время оккупации не прозвучал ни один выстрел — на 66 тысяч англичан на островах не нашлось ни одного партизана. Ни один немецкий солдат не был убит или даже ранен.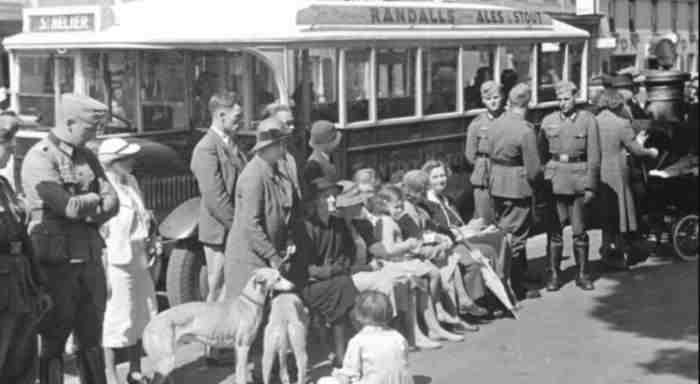 No one went out to fight on the fields and streets. Courts worked, but according to the laws of the Third Reich, the British police continued to serve on the streets - only paid them in Reichsmarks. Cinema and theatres worked. The British did not moan from oppression. Volunteer detachments guarded the airfields from where the planes took off to bomb London. Everyone was sure that London would fall. Despite the beautiful speeches of Churchill.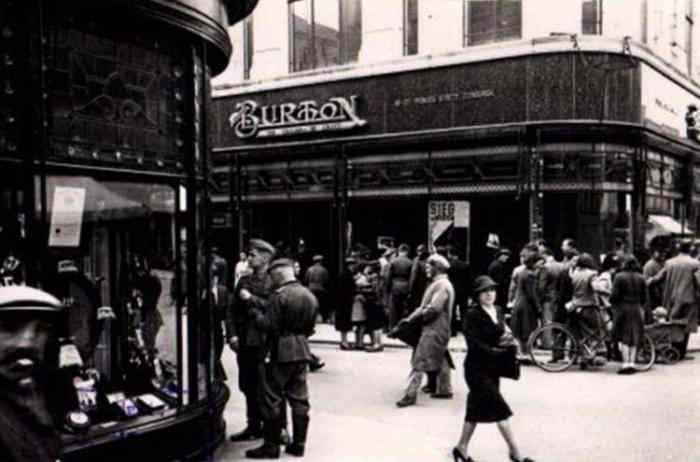 Никто не вышел сражаться на поля и улицы. Работали суды, но по законам Третьего рейха, британская полиция продолжала нести службу на улицах — только платили им уже в рейхсмарках. Работали кино и театры. Англичане не стонали от угнетения. Добровольческие отряды охраняли аэродромы, откуда взлетали самолёты бомбить Лондон. Все были уверены, что Лондон падёт. Несмотря на красивые речи Черчилля.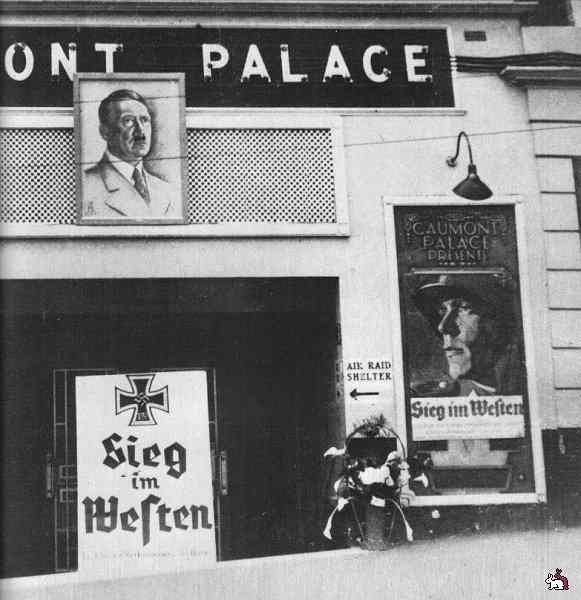 "Resistance? What resistance? - the British writer Madeleine Bunting, who wrote a book on the occupation in the nineties, was surprised to ask the islanders and asked many eyewitnesses about it. 570 people were sent to concentration camps in Europe - among them three Jews, three Communists, the rest "for criminal offences" ("pickpockets", violation of curfews, theft of food from warehouses), 22 did not return.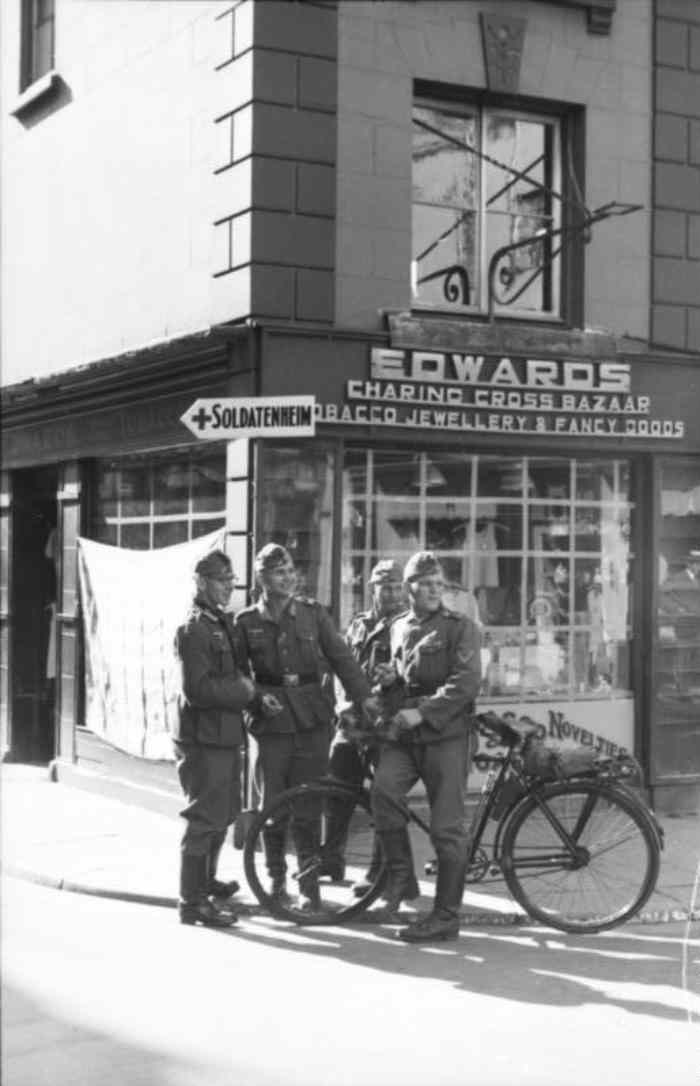 «Сопротивление? Какое сопротивление?» — с удивлением спрашивали островитяне британскую писательницу Мадлен Бантинг, в девяностые написавшую книгу об оккупации, и опросившую для этого многих очевидцев. 570 человек были отправлены в концлагеря в Европу — среди них было трое евреев, три коммуниста, остальные — «за уголовные преступления» («карманники», нарушение комендантского часа, кража еды со складов), 22 не вернулись назад.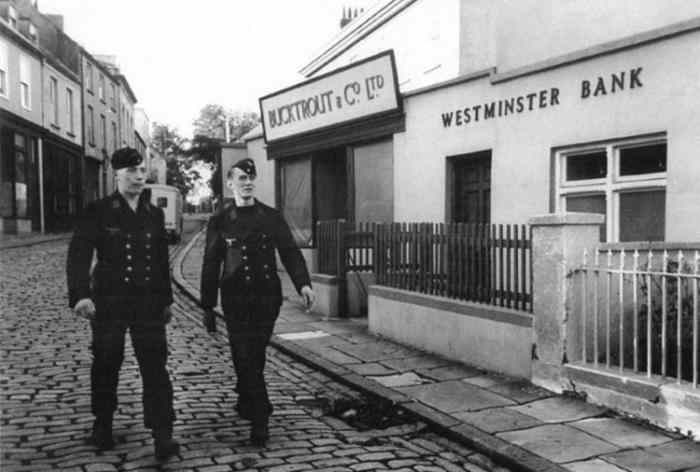 On the islands there were 4 concentration camps for prisoners of war (mainly from the USSR), who were building military fortifications. 700 people died and were buried on the island. As is evident from the case of the old lady, they were sometimes hidden and fed, but in general, such manifestations of kindness were an exception. The islanders did not want to quarrel with the Germans and did not want to get into trouble. "But they were sympathetic to the prisoners," says the historian. Of course, it made prisoners feel much better.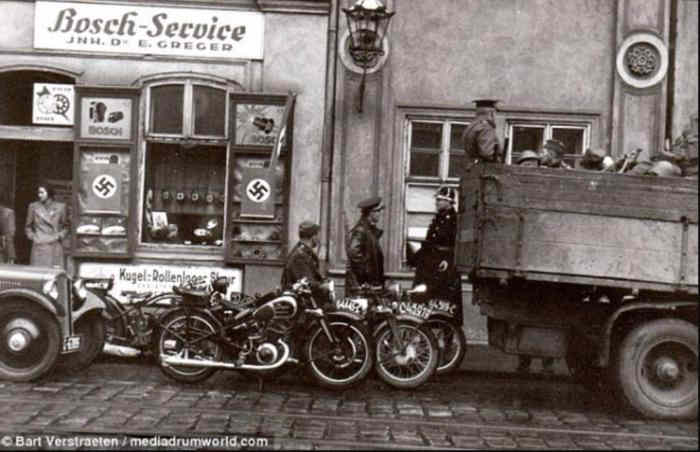 На островах было 4 концлагеря для военнопленных (в основном из СССР), которые строили военные укрепления. 700 человек погибло и похоронены на острове. Как явствует из случая со старой леди, иногда их прятали и кормили, но в целом подобные проявления доброты были единичны. Островитяне не хотели ссориться с немцами, и не хотели ввязываться в проблемы. «Но относились к пленным с сочувствием», как пишет историк. Пленным от этого, конечно же, становилось намного лучше.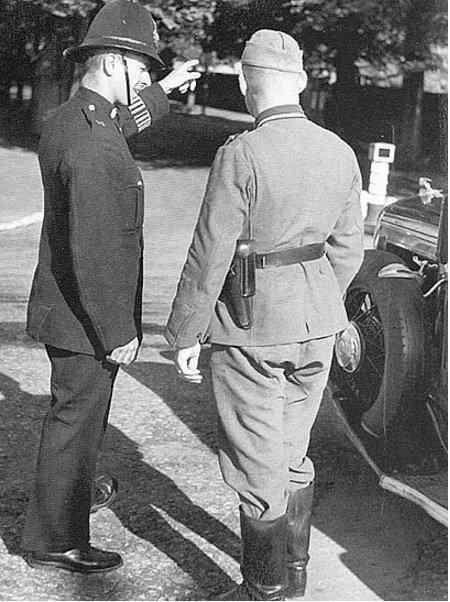 For comparison, the photo of the German occupation of Minsk, October 26, 1941: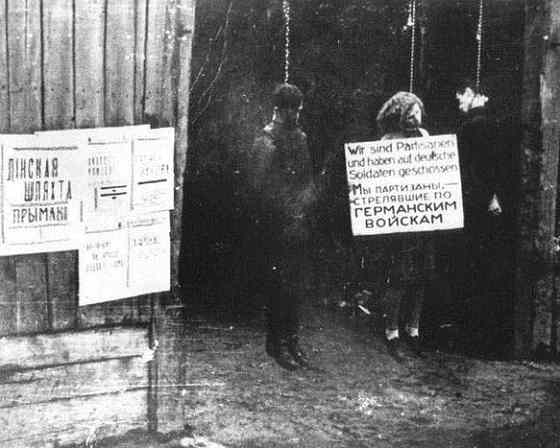 Для сравнения фото немецкой оккупации Минска, 26 октября 1941 года.
Source/Источник
#
comparison
#
cryptocolonialism
#
documents
#
europe
#
germany
#
history
#
humanism
#
memory
#
revision
#
uk
#
war
---
@
Christoph S
Ah yes the Ivan Zalax troll
It is you are the troll. I am not.
I ready to answer for any of my words. I do not hide my real identity. Why you are called me troll?
Because you are the collaborator of this guys regarding vaccination?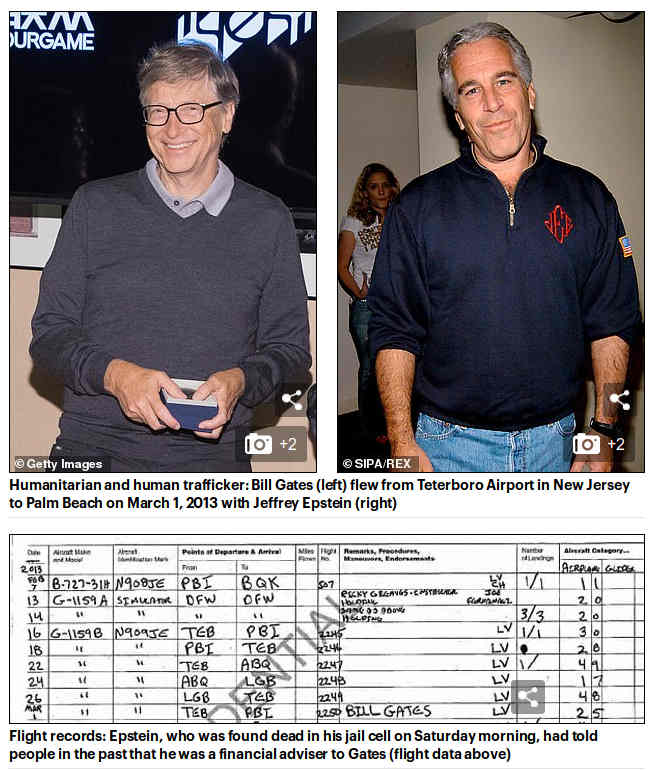 Or because you try to promote Western neocolonialism regarding Kyoto Protocol promotion?

ivan zlax
wrote the following
post
Wed, 14 Aug 2019 18:29:31 +0300
Earlier, the West used this colonial manipulation immediately after the collapse of the USSR:
https://en.wikipedia.org/wiki/Kyoto_Protocol
The consequences of this treaty: Western Europe has outsourced its harmful and environmentally unfriendly production to the East.
http://www.bloha.info/view/articles/1011642/
After the report on the state and environmental protection of the Russian Federation, Yasnaya Polyana was included in the list of settlements most affected by air pollution with various harmful substances.
Shchekinoazot, which is known to produce urea-formaldehyde concentrate, was concerned about pollution data that appeared in the media.
According to some reports, the degree of air pollution with formaldehyde in Yasnaya Polyana has exceeded 20 times the limit of its maximum permissible concentration.
Yasnaya Polyana is the place where i was born. This example from my personal experience.
The USA advertised this Kyoto protocol most of all and was its initiator, but as a result the USA declined ratification of it, because the US scientists demonstrated to public that there are no scientific justifications for this:
http://www.petitionproject.org/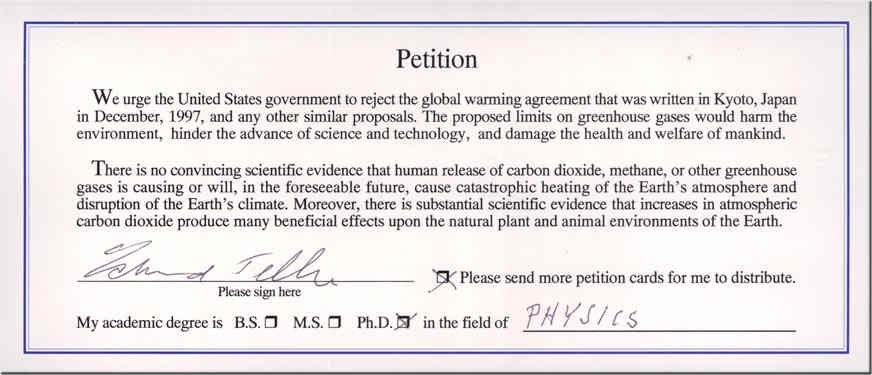 The next year, this treaty expires, the term of the Western artificial limitation of the industrial development of developing countries under the guise of "caring for nature" ends (i hope my example about farmaldehyde in Yasnaya Polyana clearly showed how the West takes care of its ecology). It seems that the next stage of this neocolonial undertaking is being prepared.
https://www.scmp.com/news/china/article/1100990/kyoto-protocol-extended-2020-fight-climate-change
Kyoto Protocol extended to 2020 to fight climate change
Published: 12:00am, 9 Dec, 2012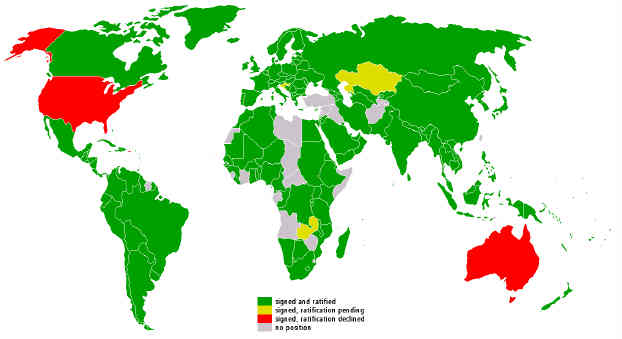 According to independent researchers, the Rockefeller family took a major part in lobbying the Kyoto Protocol:
https://www.globalresearch.ca/rockefeller-familys-covert-climate-change-plan/5678775
What is important, however, is to acknowledge the role of the Rockefeller family –which historically was the architect of "Big Oil"– in supporting the Climate Change debate as well as the funding of scientists, environmentalists and NGOs involved in grassroots activism against "Big Oil" and the fossil fuel industry.
Apparently, many Western youth environmental initiatives, widely covered by the media, are also not without the support of the Rockefeller charitable organizations, since their activities began to be covered just before the deadline for the Kyoto Protocol. The materials of independent researchers confirm this:
http://www.wrongkindofgreen.org/2019/01/17/the-manufacturing-of-greta-thunberg-for-consent-the-political-economy-of-the-non-profit-industrial-complex/
https://reason.com/2015/10/30/why-third-world-countries-wont-agree-to
http://www.wrongkindofgreen.org/2019/05/06/extinction-rebellion-training-or-how-to-control-radical-resistance-from-the-obstructive-left/
The US Congress deprived the Rockefeller family of profits from oil production. Therefore, they acquired deposits of rare earth elements in the Western colonies. Rare earth elements are necessary for the functioning of renewable energy sources, for which this environmental campaign was started. Most of the resources needed for renewable energy are concentrated in Africa. Often, child slave labor is used in mines, so that progressive Western consumers can refuse coal and oil in favor of "clean" energy.
https://grist.org/article/report-going-100-renewable-power-means-a-lot-of-dirty-mining/
http://theconversation.com/fairtrade-renewable-energy-shedding-light-on-clean-energys-dirty-secrets-100263
https://www.theverge.com/2019/2/15/18226210/energy-renewables-materials-mining-environment-neodymium-copper-lithium-cobalt
Last year, 70 percent of the world's cobalt came from the DRC, a country that has been a target of widespread criticism for its labor practices, such as using children as young as six to work in cobalt mines.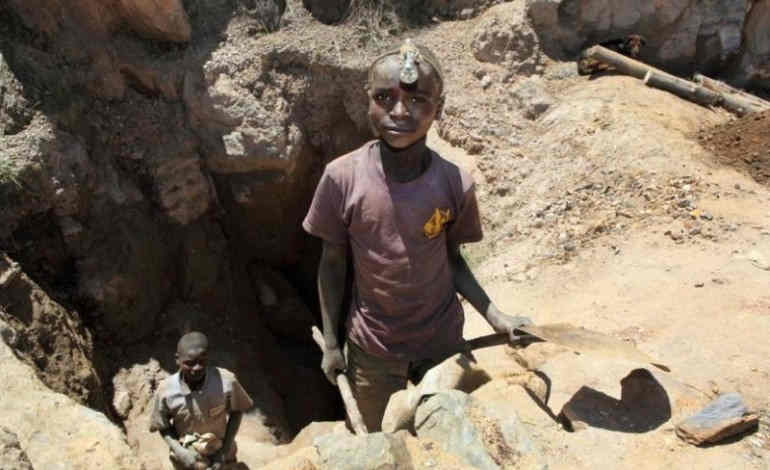 #
fridaysforfuture
#
climatechange
#
wemustact
#
bethechange
#
vegan
#
janegoodall
#
cleanenergy
#
earth
#
care
#
futuregenerations
#
whatsyourexcuse
#
dontwait
#
cowspiracy
#
worktogether
#
actnow
#
thegreenhousesparetreat
#
capitalism
#
climatecrisis
#
climatechange
#
climatestrike
#
europe
#
fridaysforfuture
#
ecology
#
environment
#
greta
#
gretathunberg
#
hoax
#
infosec
#
metaprogramming
#
colonialism
#
cryptocolonialism
#
neocolonialism
#
2020cc
Please explain if you are responsible for your words.