Items tagged with: Telegram
---
The messenger - Delta Chat
Delta Chat is like #Telegram or #Whatsapp but without the tracking or central control. Check out our GDPR compliancy statement.

#DeltaChat has no own servers but uses the most massive and diverse open messaging system ever: the existing #e-mail #server #network.

Chat with anyone if you know their e-mail address, no need for them to install DeltaChat! All you need is a standard e-mail #account.
Delta Chat - Email Based Instant Messenger
delta.chat
---
Not only is Wire #
FreeCode
, but under #
copyleft
licenses (a mix of GPL and AGPL depending on the component). Federation could be a ways down the track, but it's already an improvement on popular encrypted chat apps like #
WhatsApp
(non-free and owned by FB), #
Skype
(non-free and owned by MS), #
Telegram
(proprietary server), or #
Signal
, which has no desktop or web clients, and its developers are totally against #
FDroid
, and against federation on principle:
https://signal.org/blog/the-ecosystem-is-moving/
---
Es ist schon seltsam: Wenn man sich von #
WhatsApp
verabschieden will oder es gar nicht nutzt, muss man sich dafür erklären. Das ist bei keinem anderen #
Messenger
der Fall.
Anfangs habe ich noch versucht, meine #
Kontakte
zum Abschied von WhatsApp zu bewegen - höchst schwierig und erfolglos. Selbst die Bitte, zumindest #
Telegram
, #
Signal
oder #
Threema
zusätzlich
zu nutzen, damit mein Abschied von WhatsApp leichter fällt, stieß auf Ablehnung und taube Ohren.
---
#
Telegram
#
Messenger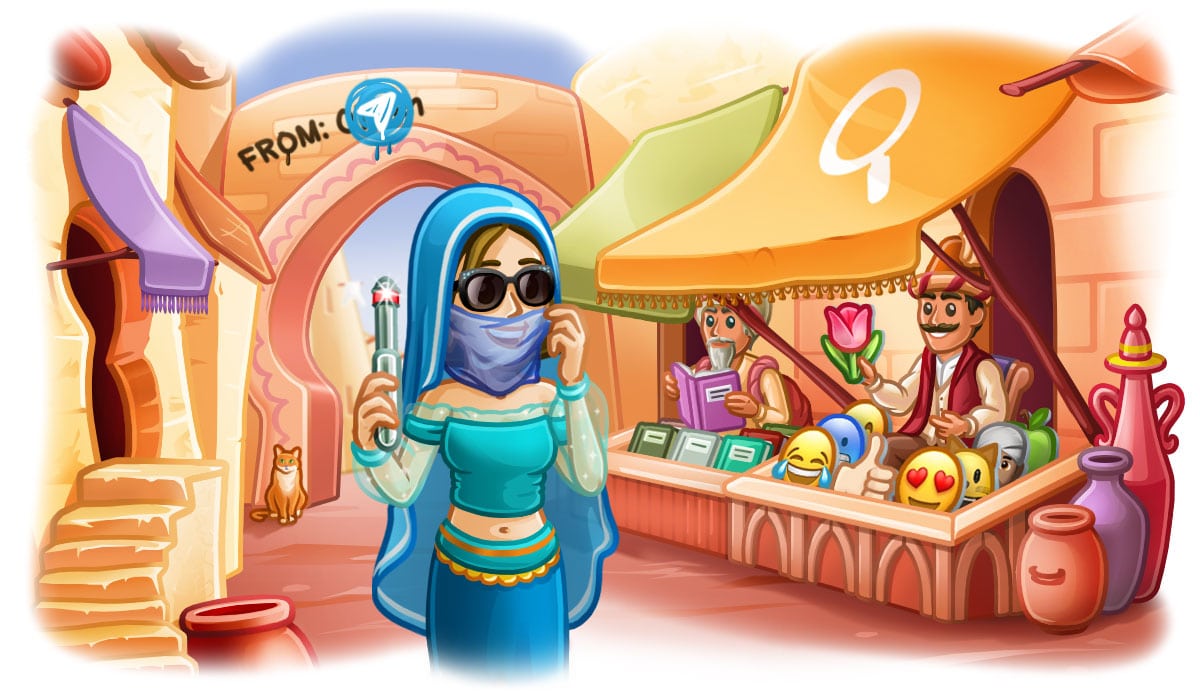 Telegram ist für viele mittlerweile neben dem zum Facebook Konzern gehörenden WhatsApp Messenger der Instant Message Dienst der Wahl. Die App läuft auf
windowsunited.de
---
Meine #Linux Testwoche - Tag 1: Welche Programme brauch ich denn eigentlich?
Nachdem nun endlich #
LinuxMint
installiert war und lief, kam als allererstes die Frage auf welche #
Software
ich gerne haben möchte?
Ich stellte mit wenig Überraschung fest, was mich überhaupt zum Umzug bewog: die meisten Anwendungen gibt es für #
Linux
.
#
Firefox
, #
Vivaldi
, #
Audacity
, #
Steam
, #
Virtualbox
, #
Nextcloud
, #
Teamspeak
, #
Discord
, #
Telegram
, #
VLC
, #
Clementine
, #
Calibre
, #
Cryptomator
, #
TorBrowser
und #
qtorrent
- alles #
Programme
die teilweise aus dem #
Linux-Kosmos
kommen doch auf beiden Welten tolle Dienste verrichten.
Die beiden einzigen die ich auf Anhieb vermisse: #Outlook und #Evernote
So ungern ich es zugebe, ich liebe #
Outlook
in der 2016er Version. Die Übersicht der #
Einstellungen
, die Einstellungsmöglichkeiten und das generelle Look and Feel sind nicht nur modern und aufgeräumt, sondern auch die automatisch erstellten Archive die in meine Nextcloud geschoben werden, sorgen mit den festgelegten Regeln für eine stets übersichtliche Mail-Struktur und ein freies Postfach bei meinem Anbieter. Zu erwähnen sei, dass ich #
Posteo
benutze, das Postfach ist 2GB groß.
#
Thunderbird
hingegen wirkt im Vergleich dazu, zumindest rein optisch, überholt. Vielleicht eine Einstellungssache doch wozu brauche ich die letzten 50 Mails in meinem Posteingang, dicht an dicht gedrängt? Leider haben die Einstellungen der Anzeige zur Erhöhung der Schriftgröße nichts gebracht. Kümmere ich mich jedoch später drum. Mein Adressbuch habe ich bisher nicht eingebunden, sowie meinen Kalender von posteo, sollte jedoch mit #
CardDav
bzw. #
CalDav
kein Thema sein. Mach ich wenn ich es brauche. Die Filter sind eher schwierig. Jahrelange #
Outlook
Nutzung brachte gefühlt 50 Regeln mit dementsprechenden Ausnahmen zustande, was bei Ankunft einer Mail wie in welchen Ordner mit welchem Status geschoben wird. Da ich nebenbei einen kleinen #
eBay
Shop betreibe, kann da das tägliche aufkommen etwas explodieren. Zurzeit reicht es jedoch noch alles per Hand zu sortieren. Am Wochenende geh ich die Sache an.
#
Evernote
ist da das größere Problem. Seit 2011 nutze ich den Dienst, seit 3 Jahren als Premium Nutzer. Die Möglichkeiten sich dort zu organisieren und zu sortieren sind genial und das Windows Programm sehr mächtig. Leider fand ich keinen Client auf Anhieb, der meine wichtigste Funktion unterstützt: das Suchen und Setzen von Schlagwörtern. Erstmal muss ich auf die Weboberfläche ausweichen, vielleicht hat jemand auch einen Tip wie ich das Thema aus dem Weg schaffen kann.
Die Browser die ich rief
Browser habe ich stets immer 3 auf meinem System: #
Torbrowser
für Recherchen, #
Firefox
für alles alltägliche wie #
eBay
, #
Diaspora
, #
Mastodon
und #
Banking
. Ach so und #
PornHub
:D. #
Vivaldi
nur für #
Youtube
und #
Twitch
(jetzt auch #
Evernote)
. Dank 16GB Ram laufe ich derzeit nicht in die kritische Zone, wenn alle drei mal gleichzeitig offen sind. Firefox lud auch nachdem ich mich im Sync anmeldete alle Favoriten, Add-Ons und Einstellungen nach. Leider muss ich no-Script neu trainieren. Vielleicht auch nicht die schlechteste Idee, den mal wieder auf 0 zu setzen. Ob alle meine Einstellungen aus about:config übernommen wurden konnte ich auf den ersten Blick nicht feststellen.
Da Vivaldi nur für die zwei Seiten Twitch und Youtube fungieren soll, läuft da nur ein einziges Add-On: #
ublockOrigin
. Bei Firefox sind es da eins zwei mehr. Neben bereits erwähntem #
No-Script
, laufen auch noch #
uBlock
, #
SmartReferer
, #
SkipRedirect
, #
NeatURL
, #
CookieAutodelete
, #
Decentraleyes
und #
httpseverywhere
. Damit komme ich zwar nie wieder auf irgendeine deutsche Tageszeitung doch wozu gibt es Tagesschau hihi.
Spiel mit mir
Im August las ich davon, dass #
Steam
jetzt aufgerüstet hat, was den Linux #
Support
von Spielen angeht. Das noch im Hinterkopf liegend, las ich den Artikel auf #
heise
dazu durch. Tatsächlich schien es möglich zu sein mit #
Proton
.
Gelesen, getan, Beta installiert und ein Spiel heruntergeladen, dass ich schon länger auf meiner Liste stehen hab. Rise of the Tomb Raider. Mit meiner #
GTX1060
und den aus der Treiberverwaltung installiertem Treiber gewillt es auszuprobieren, stellte ich zu spät fest, dass es ja nativ auf Linux laufen soll. Upsi, naja tut dem kein Ablass ich teste es dennoch.
Den Client gestartet. Linux Version nicht unterstützt, ok, Grafikkarte nicht unterstützt, was? Ok. Treiberversion veraltet, wie denn bei einer nicht unterstützten Grafikkarte? Wie dem auch sei, 3 Fehlermeldungen bevor es losgehen kann waren nicht angedacht.
#
Challenge
accepted, alles auf ultra geschalten und #
VSYNC
an läuft im Schnitt mit 65fps. Arschlecken nicht unterstützt.
Um dieses #
Proton
jetzt zu testen hängt aktuell in der Warteschleife #
Batman
Arkham City. Ich bin gespannt.
Schade finde ich es irgendwie, das #
GOG
Galaxy noch nicht auf Linux verfügbar ist. Das wäre noch der nächste Schritt.
Das war es für heute, morgen gehe ich mal auf meine Hardware etwas mehr ein, und warum ich #
LibreOffice
nicht mag.
---
Messaging platform Telegram claims to have had a surge in signups during a period of downtime for Facebook's rival messaging services. In a message sent to his Telegram channel, founder Pavel Durov's…
Article word count: 409
HN Discussion:
https://news.ycombinator.com/item?id=19387786
Posted by
Ours90
(karma: 1759)
Post stats: Points: 114 - Comments: 89 - 2019-03-14T10:01:26Z
\#HackerNews #
apps
#
during
#
facebook
#
gets
#
new
#
outage
#
signups
#
telegram
---
Article content:
Messaging platform [1]Telegram claims to have had a surge in signups during a period of downtime for Facebook's rival messaging services.
In a message sent to his Telegram channel, founder [2]Pavel Durov's just wrote: "I see 3 million new users signed up for Telegram within the last 24 hours."
It's probably not a coincidence that [3]Facebook and its related family of apps went down for most of Wednesday, as we [4]reported earlier. At the time of writing Instagram's service has been officially confirmed restored. Unofficially Facebook also appears to be back online, at least here in Europe.
Durov doesn't offer an explicit explanation for Telegram's sudden spike in sign ups, but he does take a thinly veiled swipe at social networking giant [5]Facebook — whose founder recently claimed he now [6]plans to pivot the ad platform to 'privacy'.
"Good," adds Durov on his channel, welcoming Telegram's 3M newbies. "We have true privacy and unlimited space for everyone."
A contact at Telegram confirmed to TechCrunch that the Facebook apps' downtime is the likely cause of its latest sign up spike, telling us: "These outages always drive new users."
Though they also credited growth to "the mainstream overall increasing understanding about Facebook's abusive attention harvesting practices".
A year ago Telegram announced passing [7]200M monthly active users. Though the platform has faced restrictions and/or blocks in some markets (principally Russia and Iran, as well as China) — apparently for refusing government requests for encryption keys and/or user information.
In Durov's home country of Russia the government is also now moving to tighten Internet restrictions via new legislation — and [8]thousands of people took to the streets in Moscow and other Russian cities this weekend to protest at growing Internet censorship, per Reuters.
Such restrictions could increase demand for Telegram's encrypted messaging service in the country as the app does appear to still be partially accessible there.
Durov, who famously left Russia in 2014 — stepping away from his home country and an earlier social network he founded (VK.com) because of his stance on free speech — has [9]sought to thwart the Russian government's Telegram blocks via legal and technical measures.
The Telegram messaging platform has of course also had its own issues with less political downtime too.
In a [10]tweet last fall the company confirmed a server cluster had gone down, potentially affecting users in the Middle East, Africa and Europe. Although in that case the downtime only lasted a few hours.
References
Visible links
1.
https://crunchbase.com/organization/telegram
2.
https://crunchbase.com/person/pavel-durov
3.
https://www.facebook.com/
4.
https://techcrunch.com/2019/03/13/facebook-instagram-and-messenger-are-down-for-some-users/
5.
https://crunchbase.com/organization/facebook
6.
https://techcrunch.com/2019/03/06/mark-zuckerberg-discovers-privacy/
7.
https://techcrunch.com/2018/03/23/telegram-chalks-up-200m-maus-for-its-messaging-app/
8.
https://www.reuters.com/article/us-russia-internet-protests/thousands-of-russians-protest-against-internet-restrictions-idUSKBN1QR0HI
9.
https://techcrunch.com/2018/04/19/russias-game-of-telegram-whack-a-mole-grows-to-19m-blocked-ips-hitting-twitch-spotify-and-more/
10.
https://twitter.com/telegram/status/1051190854004674560
HackerNewsBot debug: Calculated post rank: 105 - Loop: 83 - Rank min: 100 - Author rank: 77
---