Items tagged with: Snowden
---
Aus dem #
PIRATEN
-Wahlprogramm zur #
Europawahl2019
"Ich hab doch nix zu verbergen!"
DOCH!
Jeder hat was zu verbergen. Und egal, wie harmlos es ist, es geht den Staat nichts an!
piratenpartei.de/files/2019/04/…
#
Überwachung
#
BigBrother
#
Snowden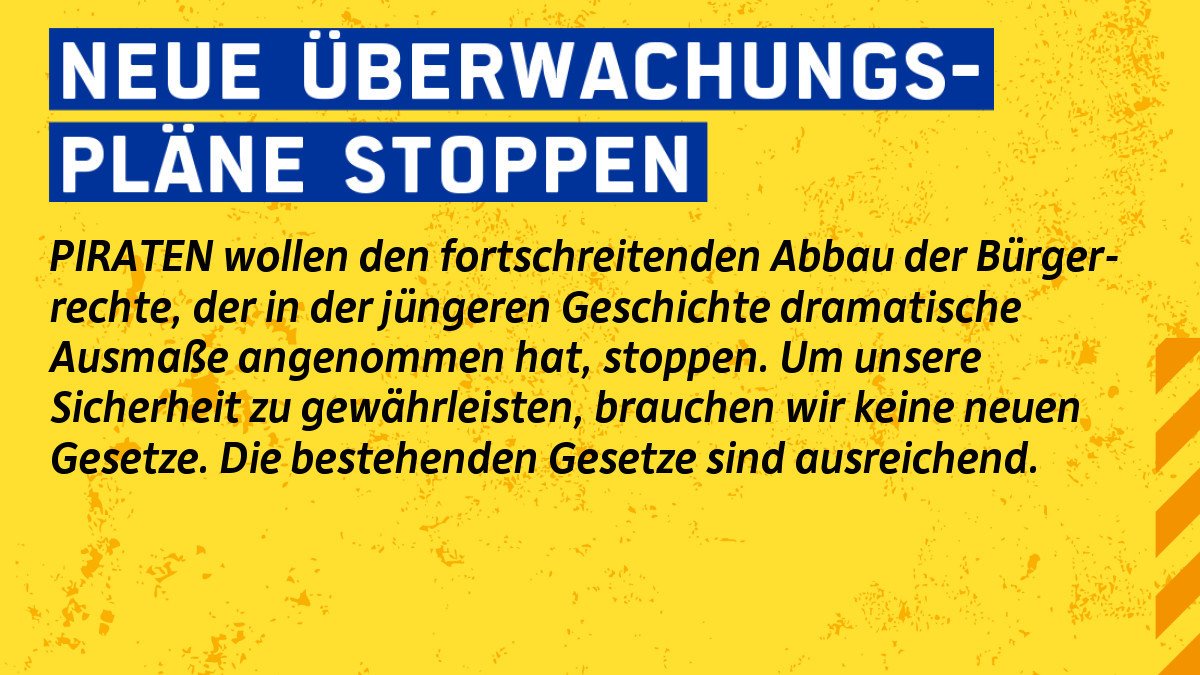 ---
---
"#
EU
-Richtlinie zu Whistleblowern - ein erster Schritt!"
Die #
PIRATEN
erachten #
Whistleblower
als wichtiges Korrektiv in jeder freien und demokratischen Gesellschaft.
piratenpartei.de/2019/04/17/eu-…
von #
PatrickBreyer
- @
echo_pbreyer
.
#
Whistleblower
schutz #
Snowden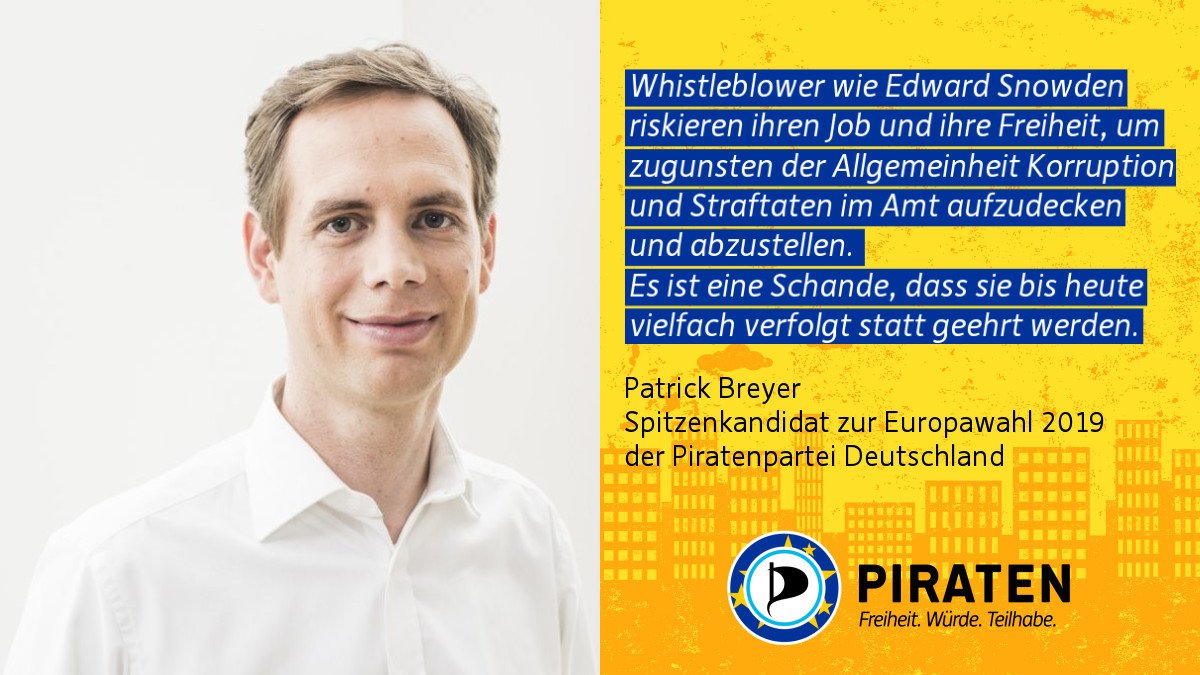 ---
Macht den netzpolitischen Parteien-Check zur #
Europawahl
!
#
DigitaloMat
ab jetzt online:
https://ep2019.digital-o-mat.de
Wie stimmte welche Partei zu #
Uploadfilter
#
ePrivacy
#
PNR
#
Netzneutralität
#
NSA
#
Snowden
& Co.
#
EP2019
#
EUWahl
/f
---
thx @Trocatintas
and #
Snowden
said:
"Arguing that you don't care about privacy because you have nothing to hide is like arguing that you don't care about free speech because you have nothing to say."
---
---
Kurz zusammengefasst: Für #
Huawei
findet nicht mal die #
NSA
Belege, aber die #
Snowden
Dokumente belegen, dass sich in US-Produkten durchaus Hintertüren und #
Kill-Switches
finden lassen.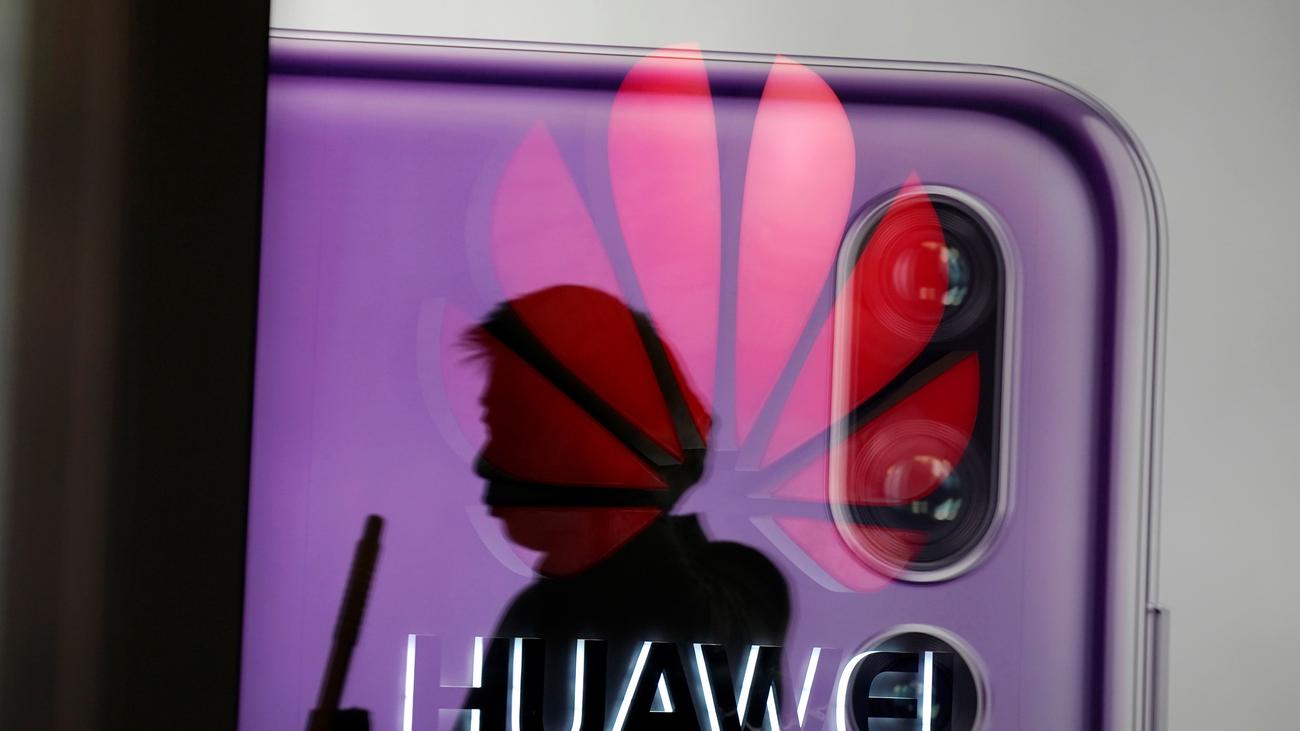 Kein Unternehmen baut das mobile Internet von morgen schneller auf als Huawei. Doch Washington und auch Berlin trauen den Chinesen zu, dass sie für ihr Land spionieren. Gibt es dafür Beweise?
www.zeit.de
---
#Tox is working really fine, !
The Tox Project

https://tox.chat/index.html



Tox began a few years ago, in the wake of Edward Snowden's leaks regarding NSA spying activity. The idea was to create an instant messaging application that ran without requiring the use of central servers. The system would be distributed, peer-to-peer, and end-to-end encrypted, with no way to disable any of the encryption features; at the same time, the application would be easily usable by the layperson with no practical knowledge of cryptography or distributed systems. During the Summer of 2013 a small group of developers from all around the globe formed and began working on a library implementing the Tox protocol. The library provides all of the messaging and encryption facilities, and is completely decoupled from any user-interface; for an end-user to make use of Tox, they need a Tox client. Fast-forward a few years to today, and there exist several independent Tox client projects, and the original Tox core library implementation continues to improve. Tox (both core library and clients) has thousands of users, hundreds of contributors, and the project shows no sign of slowing down.

Tox is a FOSS (Free and Open Source) project. All Tox code is open source and all development occurs in the open. Tox is developed by volunteer developers who spend their free time on it, believing in the idea of the project. Tox is not a company or any other legal organization. Currently we don't accept donations as a project, but you are welcome to reach out to developers individually.
#
qTox
#
TRIfA
#
f-droid
#
fdroid
#
foss
#
floss
#
privacy
#
freesoftware
#
favs
#
recommendations
#
im
#
videocall
#
call
#
whatsapp
#
security
#
jami
#
federated
#
decentralized
#
snowden
#
nsa
#
instantmessaging
#
apps
#
p2p
#
peer-to-peer
#
e2e
#
end-to-end
#
encrypted
#
encryption
#
cryptography
#
crypto