Items tagged with: Sound
---
Featuring a clarinet orchestra and a knocked over display table. Recorded 2-25-19.
Formed in in 2009, Tuba Skinny has steadily evolved from a loose collection of street musicians into a solid ensemble dedicated to bringing the traditional New Orleans sound to audiences around the world.
#
TubaSkinny
#
music
#
NewOrleans
#
sound
Formed in in 2009, Tuba Skinny has steadily evolved from a loose collection of street musicians into a solid ensemble dedicated to bringing the traditional New Orleans sound to audiences around the world.
tubaskinny.com
---
only took me (nearly) two years to get to mixing these lovely recordings down into finished pieces, but here is a share of a very sweet day of playing music, chanting and recording with three friends here in the studio.... all improvised, spontaneous, one long session, recorded on an incredibly hot august afternoon... voice, harmoniums, bells, drums, flutes (mixed down and added a few additional recordings I made on my own around the same time period: birds singing outside my window, incidental acoustic piano)...
special thanks to Cait McWhir, Danja Angel and Melissa Margolis for spending the quality time sharing/creating
these lovely vibrations 💜🌞🌻💫🙏 enjoy!
https://www.mixcloud.com/ninahpixie/four-pieces-four-friends-on-a-hot-sunny-august-afternoon/
#
ambient
#
vocals
#
chanting
#
drone
#
harmonium
#
improvised
#
sound
#
art
#
voice
#
vibrations
---
---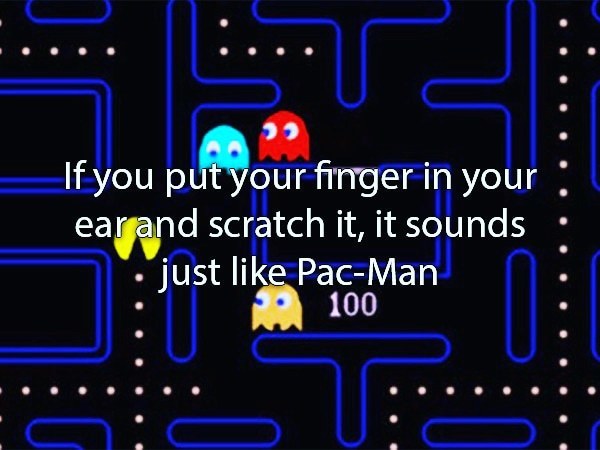 Wichtige Info fürs Wochenende ☝🏻😁🎶🤣#
pacman
#
sound
#
unnützeswissen
#
omg
#
ausprobieren
#
testing
#
nerd
#
geek
---
---
---
#Linux Testwoche Tag 2+3 - meine Hardware und Office-Probleme
Um #
Linux
auf Rechnern zu installieren, gibt es immer den Tipp, zuerst ein #
LiveSystem
zu testen ob die #
Hardware
kompatibel ist. Ich hatte in den letzten Jahren aufgrund meiner Nebentätigkeit einige Laptops und Rechner in der Hand, bei welchen nur Modelle älter als 12 Jahre aktuelle Linux Distributionen nicht mehr haben wollten. Aktuelle Hardware nutze ich selten aufgrund des Preises, wobei die einzige Ausnahme vor 2 Jahren der Kauf meiner #
GTX1060
darstellte. Für mein Spielvolumen und Anspruch sollte diese auch eine Weile vorhalten.
Mein Hauptrechner besteht aus folgenden Komponenten:
i5 4690K
16GB Ram
Zotac GTX 1060
Gigabyte Mainboard
480 + 120Gb SSD
2+2+1+1 TB Platte (jeweils einmal intern und extern)
Abgeschlossen an der Graka sind 3 Monitore 2x 27" und einmal 22" alle in FullHD.
Als Tastatur nutze ich, spaßeshalber erwähnt, eine 18 Jahre alte Tastatur von Unitek mit PS/2 Anschluss ?
Ohne den nvidia #
Treiber
war es mir vor dessen Installation nicht möglich meine Monitore so anzuordnen wie Sie hingen, da immer wieder einer ausfiel und nichts mehr anzeigte. Welche wunderbare Idee die Entwickler von #
LinuxMint
hatten nach dem ersten installieren der #
Updates
mir vorzuschlagen doch diesen Treiber zu nutzen. Danke dafür.
Kling Linux, kleiner Pinguin.
Eine Besonderheit meiner Hardware machte mir unterdessen auf #
Windows
stets Probleme: #
Sound
.
Die #
Soundkarte
meines #
Mainboards
ist seitdem ich es besitze defekt, weswegen ich eine #
USB
Soundkarte benutze. Meine #
Funkkopfhörer
von Corsair melden sich per USB Dongle ebenfalls als Soundkarte an. Was #
Windows
lange Zeit nicht begriffen hat war welche der Standard sein sollte: USB Karte Standard und Kopfhörer nur wenn ich sie einstelle. Manchmal nach #
Updates
alles wieder neu einstellen war mega nervig!
Bei Mint stelle ich alles einmal ein und so bleibt es dann auch, perfekt! Mehr Probleme mit meiner Hardware habe ich aktuell nicht feststellen können. Andere Peripherie wie meine #
Webcam
oder mein #
Studiomikrofon
teste ich das erste Mal zusammen mit #
OBS
bei einem Stream. Beim Drucker kann ich mir nicht vorstellen, dass es da Schwierigkeiten gibt, ganz im Gegenteil: Vor ein paar Jahren, als ich den Wechsel von Windows 7 auf Windows 8 machte, kam es wie es kommen musste und mein #
Drucker
Treiber war nicht für 8 verfügbar. Um dennoch zu drucken blieben mir erstmals 2 Möglichkeiten: neuer Drucker oder in virtueller Maschine einbinden. Neuer Drucker, nachdem ich mir gerade neues Hardware gekauft habe, war finanziell nicht drin. Damals war ich noch Azubi. Virtuelle Windows 7 Maschine auf einem gerät mit gerade einmal 4GB war etwas übertrieben. Also eine Linux VM, keine Ahnung welche das damals war. Mit gerade mal einer Desktopoberfläche und einem Dateimanager und dem Druckertreiber waren es in Benutzung 116MB RAM Verbrauch.
#LibreOffice – und der Kelch der Weisheit ging an mir vorüber.
Diesen Text habe ich geschrieben mit Hilfe von #
LibreOffice
#
Writer
.
Das erste was mir auffällt ist der gleiche Eindruck wie bei #
Thunderbird
: Unübersichtlich, altbacken. #
Word
1997 war hübscher und aufgeräumter als das hier. Aber wie alles andere auch sicher nur eine Einstellungsfrage. Nachdem ich versucht habe alle unnötigen Symbole aus der Symbolleiste zu entfernen, frage ich mich, wo zum Geier meine Gliederungsübersicht mit meinen Zwischenüberschriften hin ist? Ich habe zum Test ein Dokument geöffnet, an welchem ich schon eine weile schreibe, was im Word mit Zwischenüberschriften und bestimmten Formatierungsvorlagen erstellt wurde. Diese Vorlagen hat es übernommen nur wo sehe ich die Gliederung dazu. Eine kurze Startpage Suche brachte mich auf den Treffer und welchen der vielen Untermenü Punkte in Zusammenhang mit Format ich wo wann und mit welchen Haken setzen muss. In Word 2016 gibt es eine Suchleiste, wo ich das was ich brauche einfach eintippe und das naheliegendste wird vorgeschlagen. Das fehlt mir hier ungemein. Nach ein bisschen Kampf und immer wieder danach suchen lies mich der Writer mit dem Gefühl des "geht doch" mein Dokument weiter bearbeiten. Ich weiß allerdings noch nicht zu mutmaßen ob ich mich mit ihm anfreunden werde. Das was man aber (wirklich mit großem aber) sagen muss: Die Rechtschreibprüfung ist Schrott. Ich habe den Text mal so geschrieben, wie mir, außer bei einigen Ausnahmen es Writer vorgeschlagen hat zu schreiben. Das Ergebnis lest ihr hier :)
Mit Tabellenkalkulation und Präsentationen arbeite ich privat gar nicht, weshalb ich dazu nichts sagen kann.
Wie geht es weiter?
Gerne würde ich an der Stelle mehr berichten, doch derzeit habe ich nur die 3 Baustellen Evernote (Writer schlägt hier gerade Eiernote vor), Thunderbird und Writer. Mehr nicht. Sogar der defekt geglaubte Energiesparmodus meines Rechners klappt wieder wie durch ein Wunder! Windows musste ich immer herunterfahren, aus irgendeinem Grund ging es direkt nach Energiesparen wieder an. Derzeit habe ich kein Bedürfnis Windows zu starten und selbst auf meinem #
Thinkpad
#
T430s
hab ich inzwischen #
Mint
installiert.
Wenn noch was dazukommt, schreibe ich.