Items tagged with: Core
---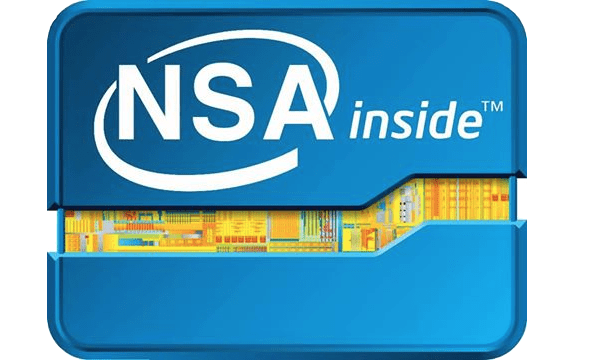 Only use computers certified to Respect Your Freedom (RYF)
The #
Intel
#
Management
#
Engine
is present on all Intel #
desktop
, #
mobile
( #
laptop
), and #
server
#
systems
since mid 2006. It consists of an #
ARC
#
processor
core (replaced with other processor cores in later generations of the ME), #
code
and #
data
#
caches
, a #
timer
, and a secure #
internal
#
bus
to which additional #
devices
are connected, including a #
cryptography
engine, internal #
ROM
and #
RAM
, #
memory
#
controllers
, and a direct memory access ( #
DMA
) engine to access the host operating system's memory as well as to reserve a region of protected external memory to supplement the ME's limited internal RAM. The ME also has #
network
access with its own #
MAC
#
address
through an Intel #
Gigabit
#
Ethernet
#
Controller
. Its #
boot
program, stored on the internal ROM, loads a #
firmware
"manifest" from the PC's SPI #
flash
#
chip
. This manifest is signed with a strong #
cryptographic
#
key
, which differs between versions of the ME firmware. If the manifest isn't signed by a specific Intel key, the boot ROM won't load and execute the firmware and the ME processor core will be halted.
The Active Management Technology ( #
AMT
) application, part of the Intel "vPro" brand, is a #
Web
server and application code that enables #
remote
#
users
to #
power
on, power off, view information about, and otherwise manage the #
PC
. It can be used remotely even while the PC is powered off ( via #
Wake-on-Lan
). Traffic is encrypted using #
SSL
/ #
TLS
libraries, but recall that all of the major SSL/TLS implementations have had highly publicized vulnerabilities. The AMT application itself has known #
vulnerabilities
, which have been #
exploited
to develop #
rootkits
and #
keyloggers
and #
covertly
gain #
encrypted
#
access
to the management features of a PC. Remember that the ME has full access to the PC's RAM. This means that an #
attacker
exploiting any of these vulnerabilities may gain access to everything on the PC as it runs: all open #
files
, all running #
applications
, all #
keys
pressed, and more.
ME firmware versions 4.0 and later (Intel 4 Series and later chipsets) include an ME application for audio and video DRM called "Protected Audio Video Path" (PAVP). The ME receives from the #
host
operating system an encrypted #
media
#
stream
and encrypted key, decrypts the key, and sends the encrypted media decrypted key to the #
GPU
, which then #
decrypts
the media. PAVP is also used by another ME application to draw an #
authentication
PIN pad directly onto the screen. In this usage, the PAVP application directly controls the graphics that appear on the PC's screen in a way that the host #
OS
cannot detect. ME firmware version 7.0 on PCHs with 2nd Generation Intel Core #
i3
/ #
i5
/ #
i7
(Sandy Bridge) CPUs replaces PAVP with a similar DRM application called "Intel Insider". Like the AMT application, these DRM applications, which in themselves are defective by design, demonstrate the #
omnipotent
#
capabilities
of the ME: this #
hardware
and its proprietary firmware can access and #
control
everything that is in RAM and even everything that is shown on the #
screen
.
The Intel Management Engine with its #
proprietary
firmware has complete access to and control over the PC: it can power on or shut down the PC, read all open files, examine all running applications, track all keys pressed and #
mouse
movements, and even #
capture
or #
display
#
images
on the screen. And it has a network interface that is demonstrably #
insecure
, which can allow an attacker on the network to #
inject
#
rootkits
that completely compromise the PC and can report to the attacker all activities performed on the PC. It is a #
threat
to #
freedom
, #
security
, and #
privacy
that can't be ignored.
Before version 6.0 (that is, on systems from 2008/2009 and earlier), the ME can be disabled by setting a couple of values in the SPI flash memory. The ME firmware can then be #
removed
entirely from the flash memory space. Libreboot does this on the Intel 4 Series systems that it supports, such as the Libreboot X200 and Libreboot T400. ME firmware versions 6.0 and later, which are found on all systems with an Intel #
Core
i3/i5/i7 CPU and a PCH, include "ME Ignition" firmware that performs some hardware #
initialization
and power management. If the ME's boot ROM does not find in the SPI flash memory an ME firmware manifest with a valid Intel signature, the whole PC will shut down after 30 minutes.
Due to the signature verification, developing free #
replacement
firmware for the ME is basically impossible. The only entity capable of replacing the ME firmware is Intel. As previously stated, the ME firmware includes proprietary code licensed from third parties, so Intel couldn't release the source code even if they wanted to. And even if they developed completely new ME firmware without third-party proprietary code and released its source code, the ME's boot ROM would reject any modified firmware that isn't signed by Intel. Thus, the ME firmware is both hopelessly proprietary and #
tivoized
.
For years, #
coreboot
has been #
struggling
against Intel. Intel has been shown to be extremely uncooperative in general. Many coreboot #
developers
, and #
companies
, have tried to get Intel to #
cooperate
; namely, releasing source code for the firmware components. Even #
Google
, which sells millions of #
Chromebooks
(coreboot preinstalled) have been #
unable
to #
persuade
them.
Even when Intel does cooperate, they still don't provide source code. They might provide limited #
information
(datasheets) under #
strict
#
corporate
#
NDA
( #
non-disclosure
#
agreement
), but even that is not guaranteed. Even ODMs and IBVs can't get source code from Intel, in most cases (they will just integrate the blobs that Intel provides).
In summary, the Intel #
Management
#
Engine
and its applications are a #
backdoor
with #
total
access to and control over the rest of the PC. The ME is a threat to freedom, security, and privacy, and the Libreboot project strongly recommends avoiding it entirely. Since recent versions of it can't be removed, this means avoiding all #
recent
#
generations
of Intel hardware.
Recent Intel graphics chipsets also require firmware blobs
Intel is only going to get #
worse
when it comes to user freedom. Libreboot has no support recent Intel platforms, precisely because of the problems described above. The only way to solve this is to get Intel to #
change
their #
policies
and to be more #
friendly
to the free software #
community
. Reverse engineering won't solve anything long-term, unfortunately, but we need to keep doing it anyway. Moving forward, Intel hardware is a non-option unless a #
radical
change happens within Intel.
Basically, all Intel hardware from year 2010 and beyond will never be supported by Libreboot. The Libreboot project is actively #
ignoring
all modern Intel hardware at this point, and focusing on #
alternative
platforms.
Why is the latest AMD hardware unsupported in Libreboot?
It is extremely unlikely that any post-2013 #
AMD
hardware will ever be supported in Libreboot, due to severe security and freedom #
issues
; so #
severe
, that the Libreboot project recommends avoiding all modern AMD hardware. If you have an AMD based system affected by the #
problems
described below, then you should get rid of it as soon as possible.
AMD Platform Security Processor (PSP)
This is basically AMD's own version of the Intel Management Engine. It has all of the same basic security and freedom issues, although the #
implementation
is wildly different.
The Platform Security Processor (PSP) is built in on all Family 16h + systems (basically anything post-2013), and controls the main #
x86
core #
startup
. PSP firmware is cryptographically signed with a strong key similar to the Intel ME. If the PSP firmware is not present, or if the AMD signing key is not present, the #
x86
cores will not be #
released
from #
reset
, rendering the system #
inoperable
.
The PSP is an ARM core with TrustZone #
technology
, built onto the main CPU die. As such, it has the ability to #
hide
its own program code, scratch RAM, and any data it may have taken and stored from the lesser-privileged x86 system RAM (kernel encryption keys, #
login
data, #
browsing
#
history
, #
keystrokes
, who knows!). To make matters worse, the PSP theoretically has access to the entire system memory space (AMD either will not or cannot deny this, and it would seem to be required to allow the DRM "features" to work as intended), which means that it has at minimum MMIO-based access to the #
network
controllers and any other PCI/PCIe peripherals installed on the #
system
.
In theory any #
malicious
entity with access to the AMD signing key would be able to install persistent #
malware
that could not be eradicated without an external flasher and a known good PSP image. Furthermore, multiple security vulnerabilities have been demonstrated in AMD #
firmware
in the #
past
, and there is every #
reason
to assume one or more zero day vulnerabilities are lurking in the PSP firmware. Given the extreme privilege level (ring -2 or ring -3) of the PSP, said vulnerabilities would have the ability to #
remotely
#
monitor
and control any PSP enabled machine completely outside of the user's #
knowledge
.
A reliable way to avoid Intel and AMD's universal backdoors is to use computers with such spyware effectively removed or disabled like the ones certified to
Respect Your Freedom (RYF)
.
#
NSA
#
spyware
#
spy
#
mass
#
surveillance
#
FSF
#
GNU
#
GNULinux
#
RYF
#
technology
#
laptops
#
CPU
#
processor
#
universal
#
backdoor
#
malware
#
Corei3
#
Corei5
#
Corei7
---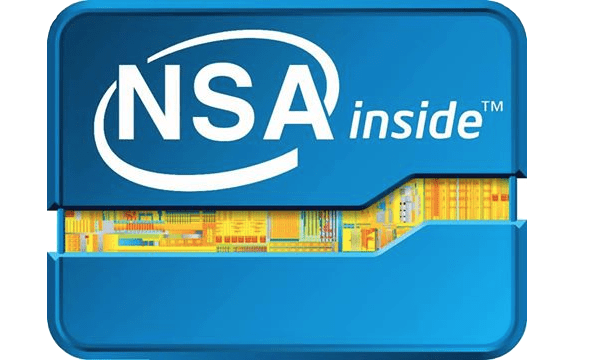 Solo usa computadoras certificadas por la Fundación del Software Libre
La "Maquina Gestora de Intel" (Intel Management Engine) es una #
computadora
#
autónoma
e #
integrada
en todos los procesadores #
Intel
de computadoras de #
escritorio
, #
portátiles
y #
servidores
desde el año 2006. Consiste en un #
procesador
ARC (remplazado por otro tipo en versiones más recientes), #
almacenamiento
temporal, un temporizador y un #
interfaz
de comunicación cifrado que está conectado a otros #
componentes
adicionales tales como una unidad #
criptográfica
, unidades de almacenamiento #
ROM
y #
RAM
internas y la función de acceso directo a la memoria ( #
DMA
) del #
sistema
#
operativo
anfitrión, así como también posee la habilidad de #
reservar
un #
sector
de la #
memoria
RAM externa para expandir la memoria limitada de la #
máquina
#
gestora
. Por si fuera poco, esta #
puerta
#
trasera
también cuenta con acceso independiente a la red ( #
Internet
) con su propia #
dirección
#
MAC
diferente a la del #
dispositivo
de #
red
.
El #
funcionamiento
de la máquina gestora sucede de la siguiente manera: el #
programa
de #
arranque
que reside en un #
componente
#
interno
de solo lectura carga un "manifiesto" desde el chip #
SPI
y dicho #
manifiesto
contiene una #
firma
#
electrónica
#
criptográfica
que varia entre #
versiones
de la máquina gestora. Si este manifiesto no contiene una firma electrónica válida de Intel (por ejemplo, por haber sido modificado), el dispositivo de arranque no funcionará ni ejecutará los #
programas
de arranque y esto a su vez causaría que el procesador de la computadora deje de funcionar.
La aplicación #
AMT
(Active Management Technology), parte de la serie Intel "vPro", es un servidor web que permite que las #
agencias
de #
espionaje
y #
atacantes
#
remotos
puedan #
encender
o #
apagar
el equipo y #
acceder
a toda la #
información
de la computadora: en pocas palabras, esto permite que los #
espías
remotos tomen el #
control
#
total
del equipo. Esto lo pueden hacer aún cuando la computadora esté #
apagada
por medio de la #
funcionalidad
de encendido por red local ( #
Wake-on-LAN
). Aunque el flujo de datos envíado a las agencias de espionaje esté cifrado con #
SSL
/ #
TLS
(¡vaya consuelo!), es bien sabido que estos #
protocolos
han tenido #
vulnerabilidades
muy bien #
documentadas
que ya han sido aprovechadas para desarrollar #
rootkits
, #
keyloggers
y así lograr el control #
secreto
de todas las #
funciones
de la computadora. El tener #
acceso
a todos los #
datos
de la memoria significa que las agencias de espionaje tienen acceso a todos los #
archivos
abiertos, a todas las #
aplicaciones
, a un #
registro
de todas las #
teclas
oprimidas, etc.
Las versiones 4.0 y posteriores de la máquina gestora de Intel incluyen una aplicación de #
grilletes
#
digitales
( #
DRM
) llamada "Protected Audio Video Path" (PAVP). La operación de estos grilletes digitales se lleva a cabo cuando la máquina gestora recibe la #
señal
de #
audio
y #
video
cifrada del sistema operativo #
anfitrión
, decifra su #
clave
y la envía al dispositivo de video ( #
GPU
) el cual descifra la señal y la reproduce. De esta manera la aplicación #
PAVP
controla directamente que #
gráficos
aparecen en la #
pantalla
de una manera que el sistema operativo del #
usuario
no puede ni #
controlar
ni #
detectar
.
En las versiones 7.0 de la máquina gestora en procesadores de #
segunda
#
generación
de Intel #
Core
#
i3
/ #
i5
/ #
i7
, la aplicación PAVP ha sido remplazada con una aplicación similar de grilletes digitales llamada "Intel Insider". Estas aplicaciones de grilletes digitales, que además son
Defectuosas por Diseño
, demuestran las #
habilidades
#
omnipotentes
de la máquina gestora debido a que estos componentes y sus programas #
privativos
pueden acceder y controlar todo lo que se encuentra en la memoria del equipo y #
espiar
todo lo que aparece en pantalla. Al igual que en sus versiones anteriores, la máquina gestora puede #
encender
o #
apagar
el equipo, #
leer
todos los #
archivos
#
abiertos
, #
examinar
todas las #
aplicaciones
en ejecución, #
registrar
todas las teclas oprimidas y los #
movimientos
del #
ratón
e incluso #
capturar
y #
controlar
todo lo mostrado en pantalla. De la misma manera, su #
interfaz
de #
red
insegura permite que atacantes informáticos inyecten rootkits que pueden infectar el sistema por #
completo
y permitir que espías remotos puedan #
vigilar
todas las #
actividades
llevadas a cabo en la computadora. Esto representa una #
grave
#
amenaza
a tu #
libertad
, #
seguridad
y #
privacidad
que no puede ser #
ignorada
.
En versiones #
anteriores
a la 6.0, en sistemas del 2008 y 2009 o anteriores, la máquina gestora podía ser #
desactivada
escribiendo un par de #
valores
en la memoria SPI. Esto permitía que la máquina gestora pudiera ser #
eliminada
#
completamente
de la memoria fija. El proyecto #
Libreboot
ha logrado esto en los #
modelos
#
compatibles
de la serie 4 de Intel. Sin embargo, las #
versiones
6.0 y #
posteriores
de la máquina gestora, presentes en todos los #
sistemas
con #
procesadores
Intel Core i3/i5/i7 incluyen un programa llamado "ME Ignition" que lleva a cabo #
tareas
de arranque y de #
gestión
de #
energía
. Dicho programa #
verifica
la #
existencia
y #
validez
de la firma electrónica de Intel y en caso de que esta firma no está #
presente
o no sea #
válida
, la computadora se apaga en 30 minutos.
Debido a la verificación de la firma electrónica, la #
posibilidad
de #
desarrollar
un remplazo del programa de la máquina gestora es básicamente #
imposible
. La única #
entidad
#
capaz
de #
remplazar
dicho programa es Intel. La máquina gestora incluye código privativo sujeto a #
licencias
de #
terceras
#
partes
, por lo que Intel no podría #
revelar
el código #
legalmente
aunque así lo quisiera. Aunque otras #
personas
desarrollen programas para remplazar para la máquina gestora, estos no funcionarían si no son #
firmados
#
digitalmente
por Intel. Por lo tanto, la máquina gestora de Intel es #
irremediablemente
#
privativa
y
tivoizada
.
Por años el #
proyecto
#
Coreboot
ha estado #
presionando
a Intel, pero este se ha #
negado
#
rotundamente
a #
cooperar
. Muchos #
desarrolladores
de Coreboot y otras #
compañías
han tratado de #
presionar
a Intel para que coopere; es decir, que publique el #
código
#
fuente
de la máquina gestora. Incluso #
Google
, compañía que vende #
millones
de #
computadoras
#
Chromebooks
(con Coreboot pre-instalado), no ha podido lograr #
persuadir
a Intel.
Incluso cuando Intel ha llegado a cooperar, este no publica el código fuente y solo da #
información
#
limitada
( #
especificaciones
#
técnicas
) bajo #
estrictos
#
acuerdos
de #
confidencialidad
. Ni siquiera las #
empresas
#
fabricantes
de computadoras reciben el código fuente de Intel y se ven #
obligadas
a incluir las #
porciones
#
binarias
( #
blobs
) tal como se las da Intel.
En #
resumen
, la máquina gestora de Intel y sus programas son #
puertas
#
traseras
#
universales
con acceso y control total de la computadora y representan una #
terrible
#
amenaza
para la libertad, seguridad y privacidad de sus usuarios. Por lo tanto, el proyecto Libreboot #
recomienda
firmemente que se #
evite
su #
uso
#
completamente
. Debido a que en todas las versiones recientes de procesadores Intel esta puerta trasera no puede ser eliminada, esto #
implica
#
evitar
#
usar
todas las generaciones recientes de procesadores de Intel.
¿Y qué hay con AMD?
#
AMD
tiene su #
propia
#
versión
de la máquina gestora llamada AMD Platform Security Processor ( #
PSP
) que presenta las mismas amenazas de seguridad que la de Intel. El PSP es un procesador #
ARM
#
autónomo
e #
integrado
en el procesador #
principal
y como tal tiene la #
habilidad
de #
ocultar
su propio código de #
ejecución
, obtener los #
datos
de la memoria RAM como #
claves
de #
cifrado
, datos #
personales
#
confidenciales
, #
historial
de #
navegación
, teclas oprimidas, etc. En teoría, cualquier #
entidad
#
hostil
que cuente con la clave de firma digital de AMD puede #
instalar
#
software
#
maligno
que solo podría ser eliminado por medio de #
herramientas
#
especializadas
y una versión #
íntegra
del programa PSP. Además, al igual que con Intel, se han descubierto diversas vulnerabilidades que ya han sido #
demostradas
en el #
pasado
y lo más #
probable
es que haya más en el código privativo del PSP. Dichas vulnerabilidades permiten que agencias de espionaje y #
criminales
#
informáticos
logren #
monitorear
y controlar cualquier computadora que tenga el PSP de AMD sin que el usuario tenga #
conocimiento
de ello.
Es muy poco probable que los procesadores AMD posteriores al año 2013 puedan alguna vez ser #
compatibles
con Libreboot y por esa razón también se recomienda evitar usar #
todos
los procesadores AMD recientes.
¿Entonces qué puedo usar?
Por ahora la manera más #
sencilla
y #
confiable
de evitar las puertas traseras universales de Intel y AMD es usar
únicamente
computadoras que han obtenido la certificación RYF de la Fundación del Software Libre
. Aunque estas computadoras certificadas aún contienen modelos anteriores de procesadores Intel o AMD, las puertas traseras en ellos han sido eliminadas o desactivadas y por lo tanto proveen mayor seguridad y privacidad
siempre y cuando se utilicen única y exclusivamente con
sistemas operativos completamente libres
.
---
#
NSA
#
CIA
#
inteligencia
#
Snowden
#
Wikileaks
#
laptops
#
ordenador
#
criptografía
#
hardware
#
CPU
#
tecnología
#
libre
#
GNU
#
GNUlinux
#
FSF
#
SoftwareLibre
#
soberanía
#
ñ
#
español
#
Mexico
#
México
#
España
#
Colombia
#
Argentina
#
Perú
#
Peru
#
Venezuela
#
Chile
#
Ecuador
#
Guatemala
#
Cuba
#
Bolivia
#
Guatemala
#
RepúblicaDominicana
#
Honduras
#
ElSalvador
#
Paraguay
#
Nicaragua
#
CostaRica
#
PuertoRico
#
Panamá
#
Panama
#
Uruguay
---